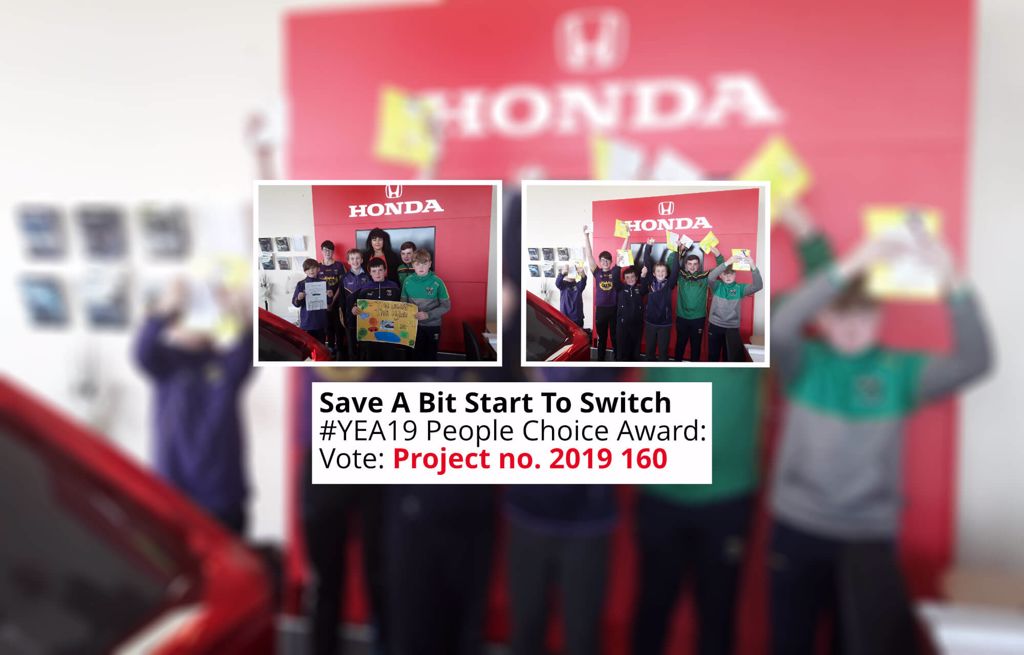 Vote for Save a Bit Start To Switch
Here at Slaney View Motors we had the pleasure of having the students from St. Colman's N.S in with us to perform their Save a Bit To Switch campaign as part of Eco-Unesco's Young Environmentalist Awards.
The students want to encourage everyone to make the switch from petrol/diesel cars to electric or hybrid. With that, they need your help to vote for their campaign in the #YEA19 People's Choice Award.
To find out more information on the students campaign click here.
News