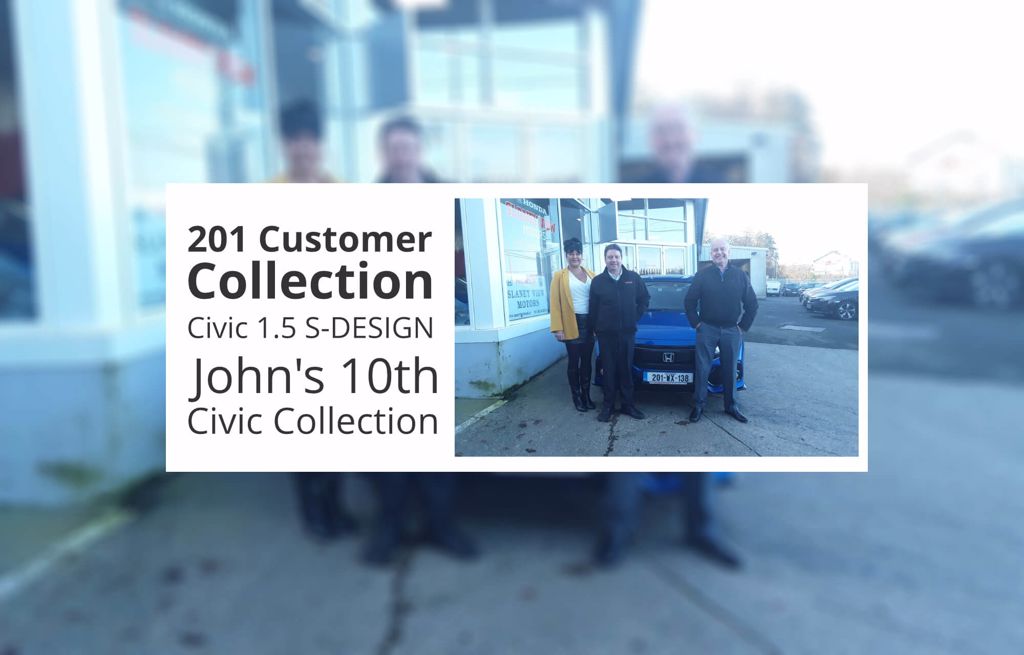 201 Customer Collection - John's 10th Civic
Here at Slaney View Motors we would like to thank and congratulate John Jordan who picked up his 10th Honda Civic from us. His model is a gorgeous 1.5 I80BHP S-Design.
The team here at Slaney View Motors wish you many safe motoring miles throughout 2020.
Pictured: Dealer Principle Margo Doyle, John Jordan and Sales Executive Pat Murphy.
For more information on a 2020 Honda including offers and prices, please contact us today on 053 912 3174 or email us directly [email protected].
News