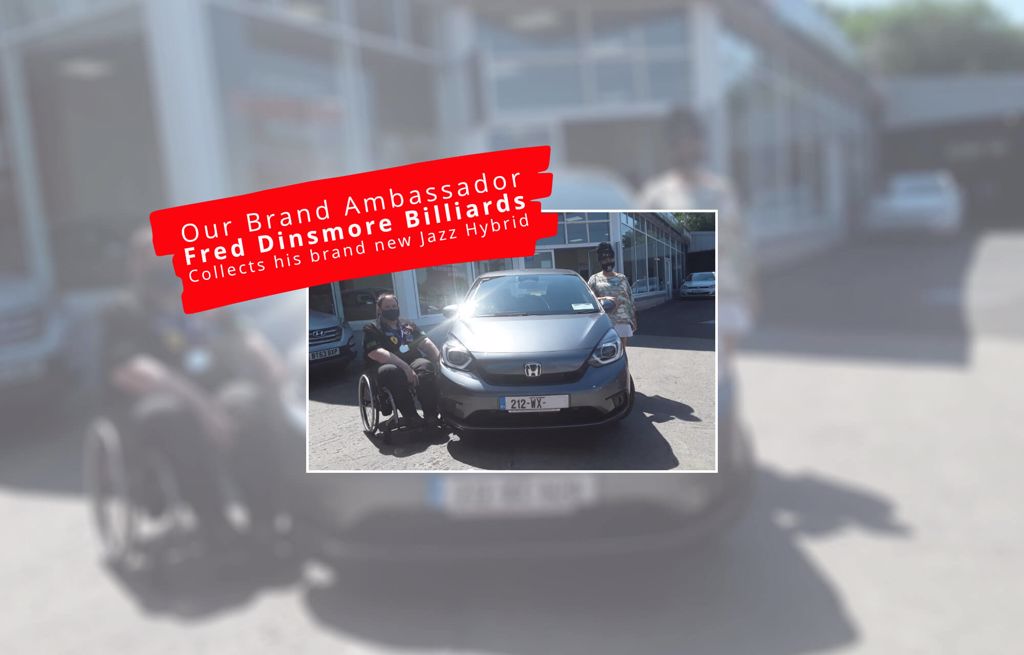 Fred Dinsmore Billiard collects his new 212 Jazz Hybrid
Here at Slaney View Motors, we are delighted to announce that Fred Dinsmore Billiards will be our Brand Ambassador again. We are looking forward to working with Fred again this year.
Here's Fred collecting his brand new 212 Jazz Hybrid from Margo Doyle, Dealer Principle. We wish Fred happy and safe motoring!
Fred won the World 9-Ball Championships in 2000, 2005, 2017 and is one of the only players to have won world titles for both Snooker (World Games) and 9-Ball Pool. He continued his success becoming European Champion in 2004 followed by four more European Championships.
For more information on Fred and view a selection of snooker cues, please click here.
For information on the Jazz Hybrid or any of the current Honda models, please call us today on 053 912 3174 or email directly [email protected]. Our showroom is located in Carcur, Wexford. We are open Monday-Friday 09:00-17:00 and Saturdays 10:00-16:00.
News