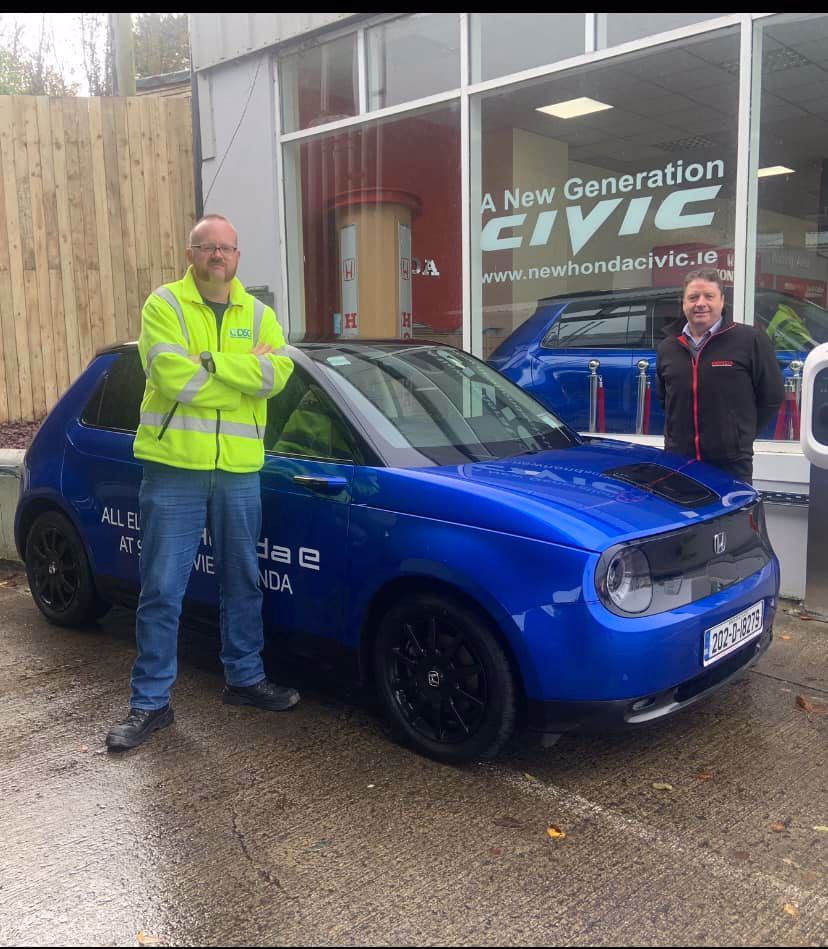 Our first Honda e hits the streets
Congratulation to David on tak
Congratulations to David Webster on the purchase of his 2020 Honda E which he purchased off Pat.

This is our new fully electric vehicle and is the first to be sold here at Slaney View Motors. The very best of luck and safe driving to David in his new EV. Keep an eye out for this funky vehicle on the roads around Wexford.
If you would like more information on the Honda e, please feel free to contact Pat or any of the team via the links below.
News