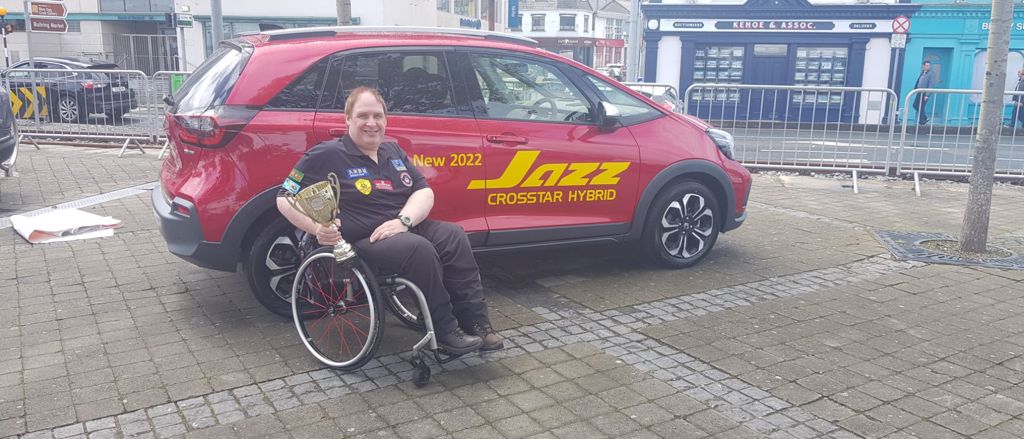 Congratulations to our Brand Ambassador Fred Dinsmore
Congratulations to Fred our Brand Ambassador on his recent major achievement. Fred is now BWPPA Players Champion.
He popped in with his cup to the Motor Show and to view the new Jazz Crosstar. We think he might have his eye on this for 2023 !!
Fred said on his social "Phew!!! I'm BWPPPA Players Champion. Beat Dave Beaumont 7-0 in the Semi Final - I think it was pretty close to the perfect match. Then in the final beat Roy Kimberley 7-5 had a great start then Roy came back strong but I managed to get a nice finish. Really pleased to win this… (really didn't think I could) particularly with all recent health problems. Thanks to all my sponsors."
You can find out more about Fred and his achievements via the button below.
News