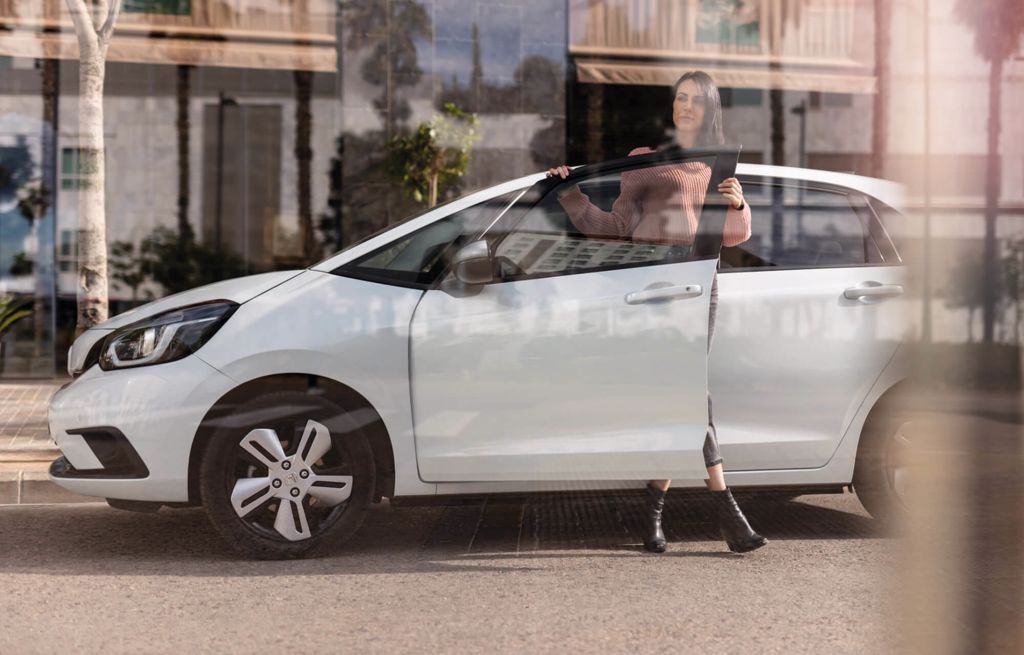 Slaney View Motors Car Hire
With Slaney View Motors, car hire is not about getting you from one place to another, it's a travel experience. We aim to create the most comfortable journey for you whatever the purpose. Car Hire should never be a challenge and here at Slaney View Motors we offer a great range of models to choose from as well as A* service.
We can help you hire the car that matches your exact wishes, whether it's a small, comfortable car or a 7-seater SUV to fit the entire family in for a weekend getaway, we have something for everyone.
Our fleet of cars are available from €28* per day plus a refundable deposit of €300**.
Drivers must have their own insurance to be able to drive these cars.
Honda Jazz Hybrid
Honda e
Honda CR-V Hybrid
Honda Civic
How to hire a car?
Contact us today on 053 912 3174 or email us on [email protected] for more information, we are happy to help you no matter the query to ensure you can start your journey from A to B in your Slaney View Motors hire car.
Terms and conditions apply.
* Hire price of €28 per day includes VAT.
** Deposit will be fully refunable once the car comes back to us in the same condition.